Netwerk CMS
Perfection Simplicity Security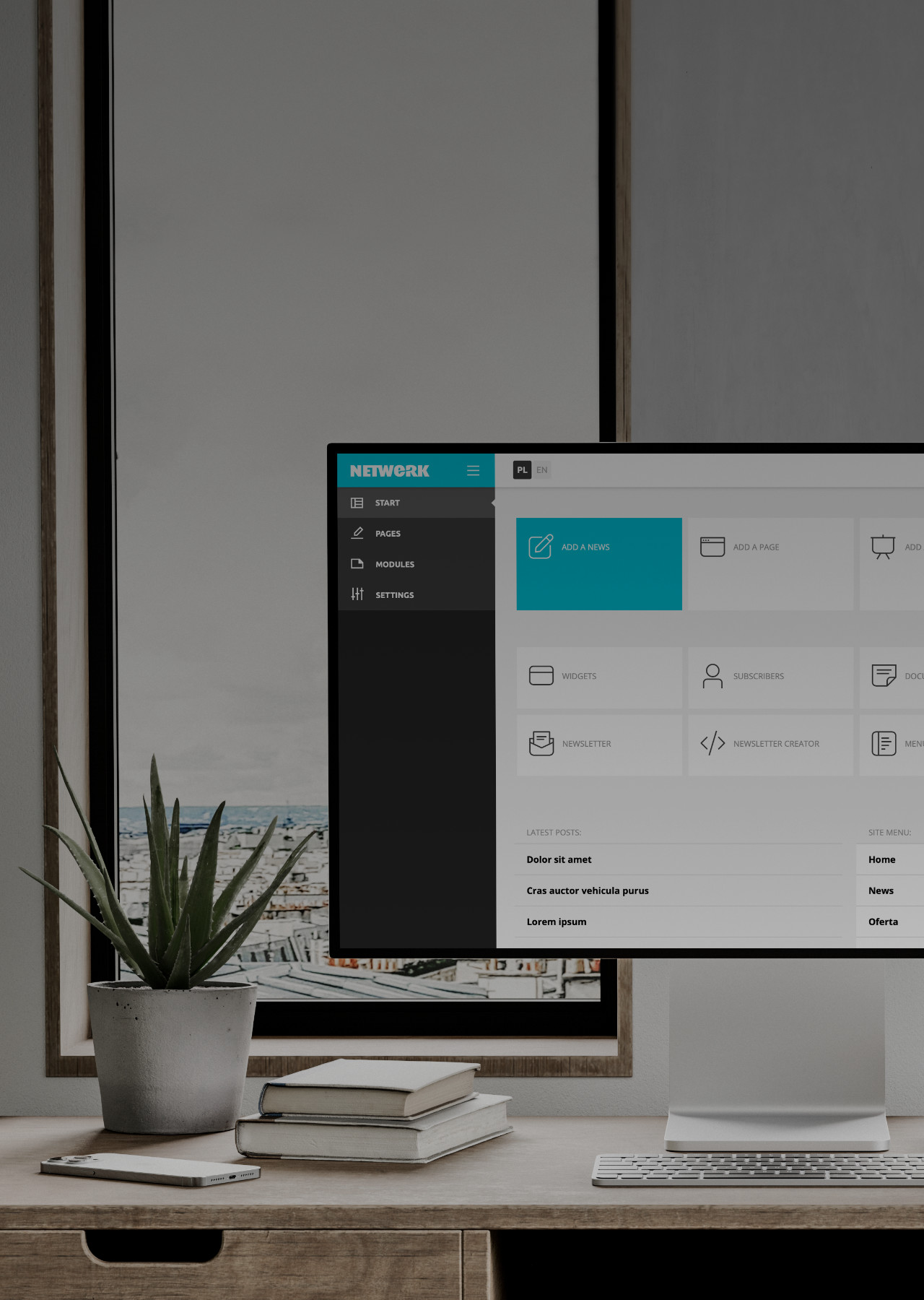 Netwerk CMS
Perfection Simplicity Security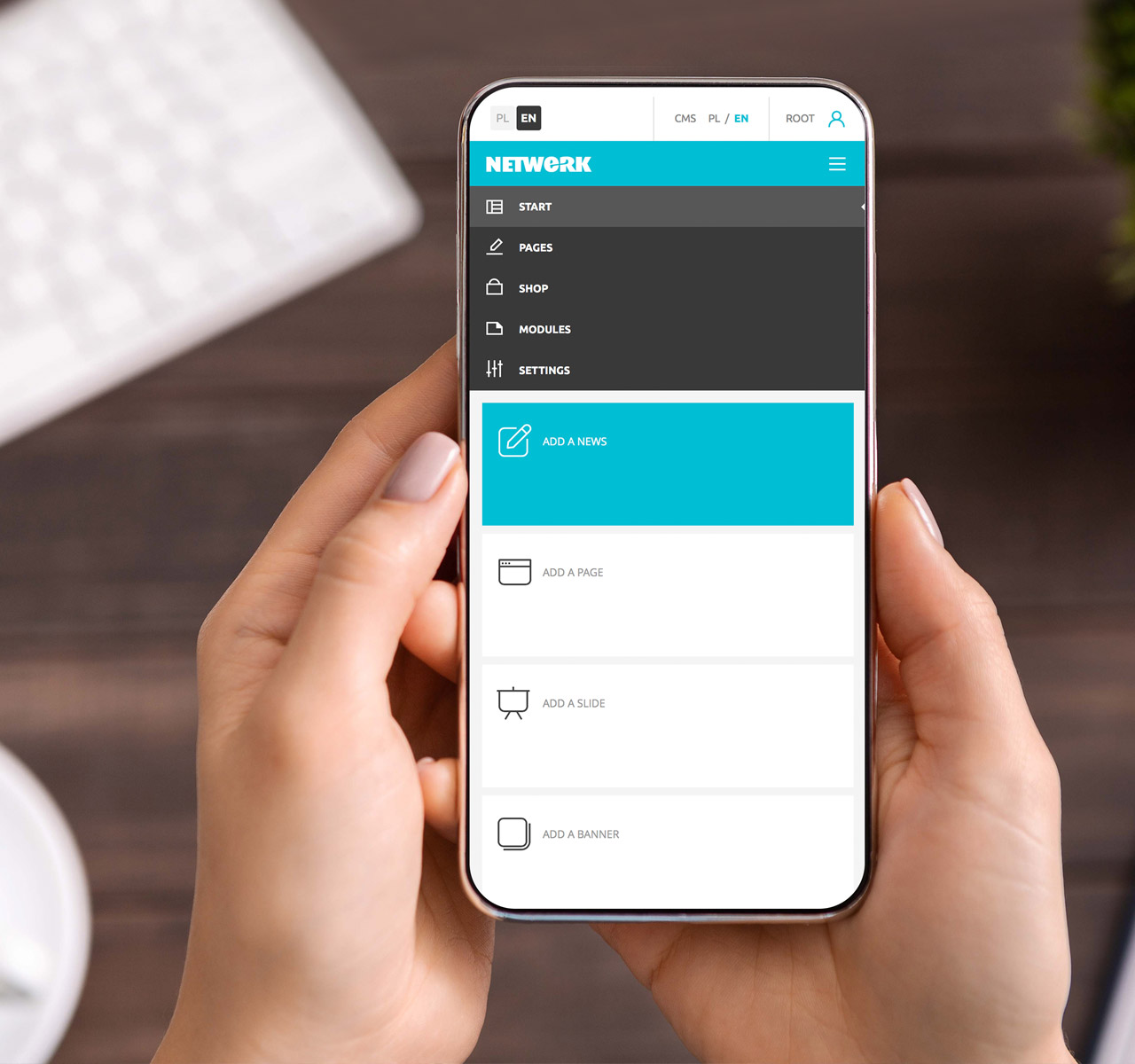 Manage your content. Simply. On the way.
NETWERK is the best way to manage the content on your responsive website. It offers a huge toolset containing variety of modules such as a slider, widgets, newsletter, tables, additional menus and lots of others.
You can easily create content with the visual editor, add single images or composed in galleries, add contact forms, post videos and many more.

The Dashboard is a user-friendly environment, based on simplest actions possible, including resizing or drag and drop.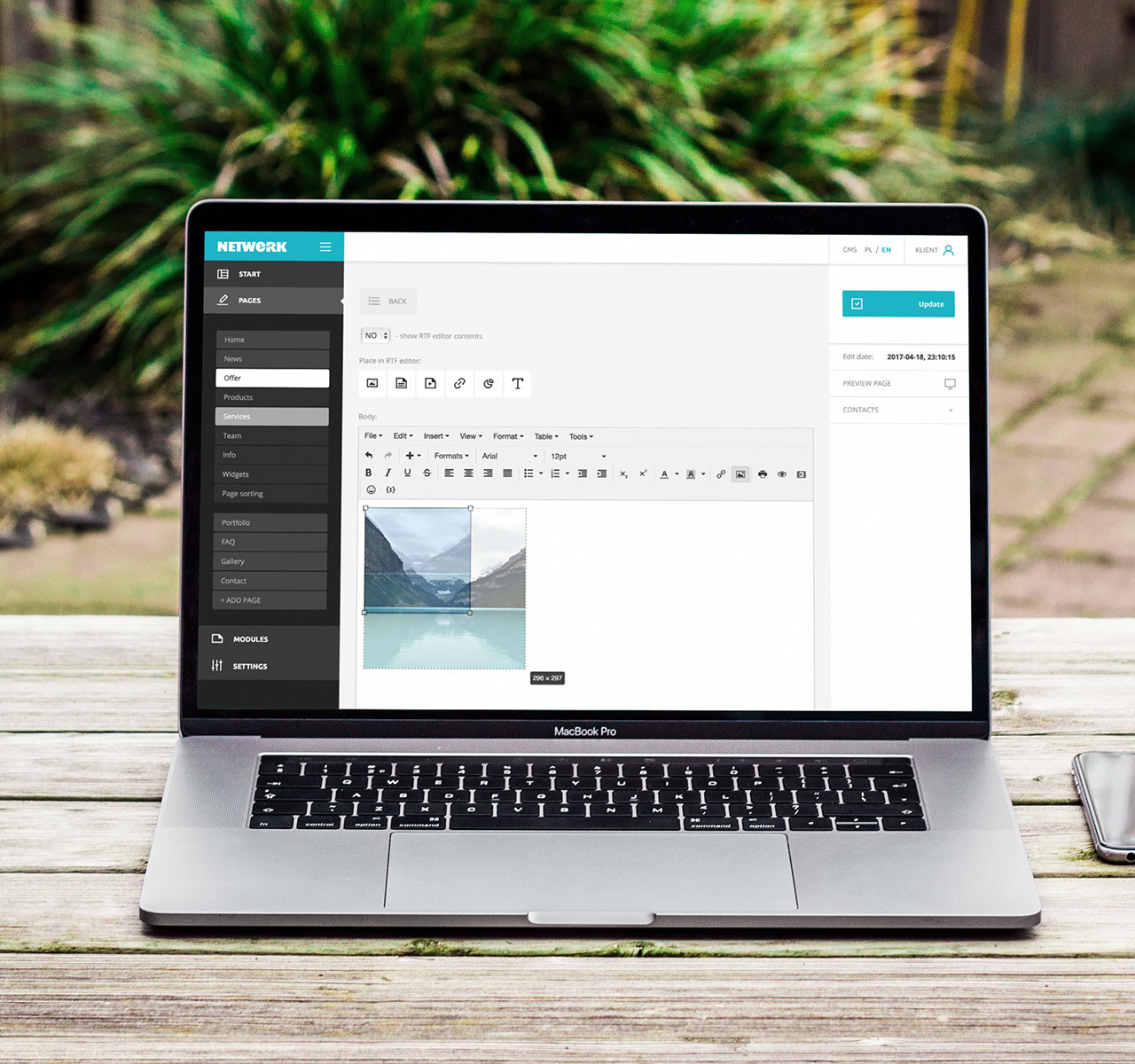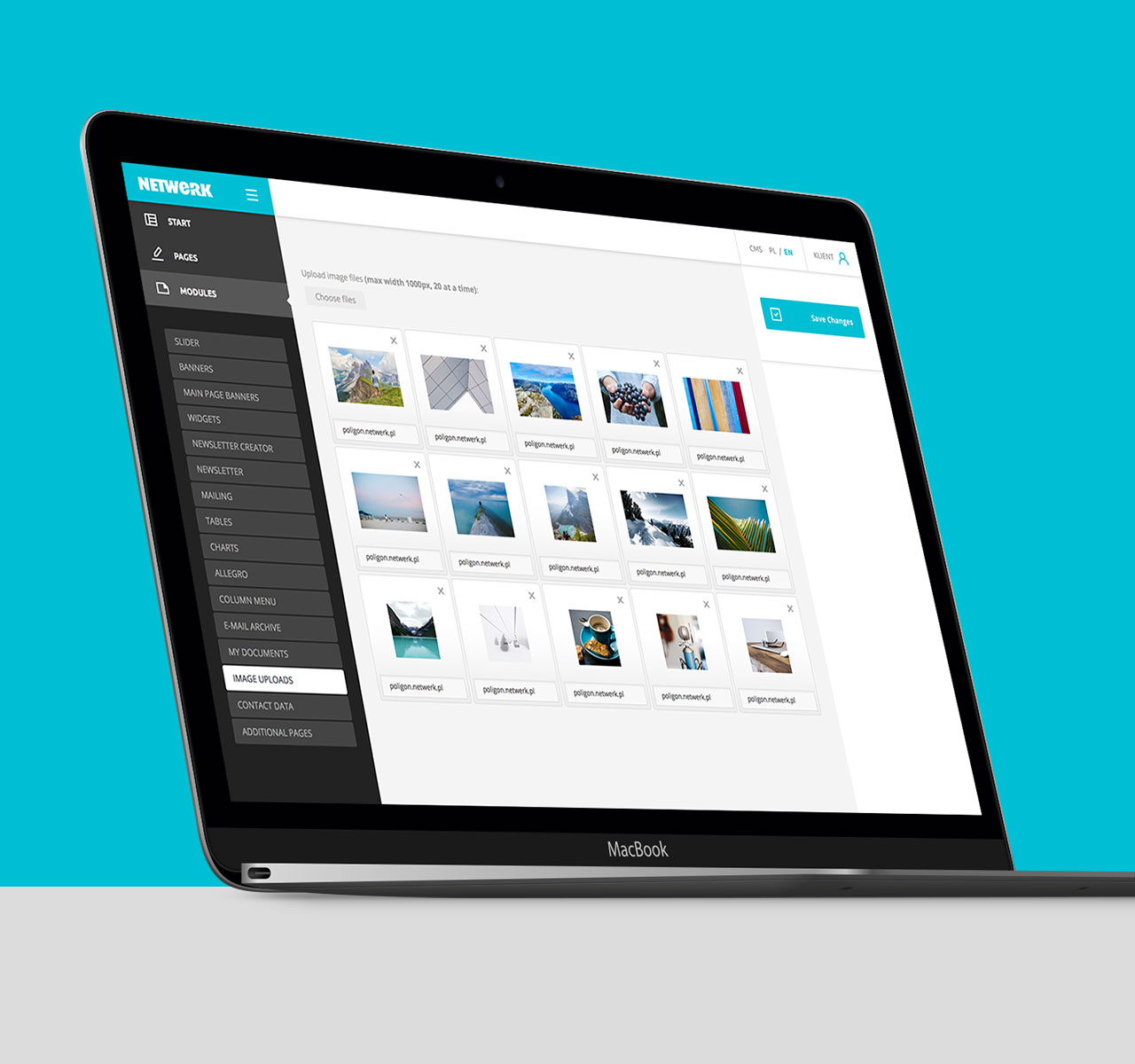 Modules. Have fun!
Add new slides on your homepage, manage banners, create catchy widgets, prepare direct mailing and save your templates, manage your photos and galleries, add new contacts, check new e-mails...
A suite of possibilities.